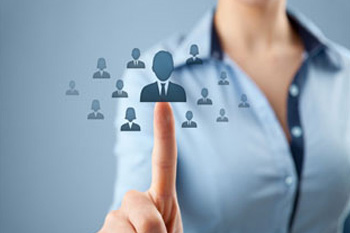 Quick Solutions that Put Flexibility First -
As uncertainty and competitions on the rise; smart businesses are looking to strategically add talent to better their organizations. Companies are also preferring to reduce any kind of liability in the current competitive scenario where the burdens give an edge to competitors. There are many reasons to consider the use of contract (or temporary) staffing foremost among them flexibility, cost, expertise, liability and time. Contract Staffing is a fast and efficient way of getting the work done without impacting on 'Headcount' We at KapsTag provide quality staffing solutions to a broad range of clients nation wide. We offer employers the most qualified candidates for the job, and help them save recruiting, screening and on boarding.

Ramping - up & Winding Down -
We help our clients for "Fast start-up and wind-down" keeping in mind for market fluctuations, one-off or unplanned projects, etc. The numbers of contract staff can be increased or reduced at short notice, thereby keeping pace with the changing needs of the business. We also offer temp-to-hire, you can arrange to convert successful contract employees to a full-time career with your organization. This provides you the time and perspective necessary to make an informed hiring decision one that ensures your company's culture, increases your retention, and improves your odds of adding productive, long-term contributors.